Birding Nicaragua
Rainforest to Cloud Forest
Nicaragua is one of our favorite places! Active volcanoes, a wild Pacific coast and Tropical Rainforests full of Birds and Monkeys and all sorts of interesting creatures. Granada is the oldest city in the Americas having been established in 1524. In Nicaragua we love taking the "chicken bus" because the locals are so very wonderful to spend time with.
This trip starts with 4 days on the Rio San Juan. We will be living in jungle huts overlooking the river. The Rio San Juan has a very high concentration of bird life and wild critters. Next we head back to Managua and visit two excellent nature reserves. The second half of the trip will be spent in the cloud forests and highlands north of Managua. There is a lot to see and do in Nicaragua!
Highlights: 1) Sitting on the porch of your jungle hut watching flotillas of Herons & Egrets drifting down the Rio San Juan. 2) Walking and exploring the mountain trails amongst beautiful tropical plants. 3) Hanging out with Howler Monkeys.
Printable Bird List
(This is a checklist of the birds that we have seen in Nicaragua)
Travel Dates:
February - Please contact us for dates.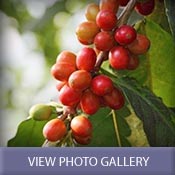 Group Size:
8 Travelers plus guides
Trip Length:
15 days
Rates
Rate per Person = $3,450 (based on double occupancy)

Rates are:
Inclusive: One round trip domestic flight, domestic transfers, lodging, breakfast, lunch, dinner on days 2 -14, scheduled group tours, entrance fees & Allianz deluxe travel health insurance.
Exclusive: International airfare, immigration fee, alcohol, personal expenses such as souvenirs, expenses relating to personal choices during free time, and tips for guides.
Detailed Itinerary

Day 1: Managua
Arrival in Managua; we will try and coordinate our flights to arrive in Managua together. Flights usually arrive in the evening, so we will head directly to Las Mercedes Hotel for a relaxing evening among the pools and gardens.
Day 2:  Managua
There are two great birding areas just outside of Managua that we will visit today:   Chocoyero - El Brujo Natural Reserve and Montibelli Private Natural Reserve.
Day 3:  Rio San Juan
It is a one hour flight to San Carlos, which is a small town on the southeast corner of Lake Nicaragua and the start of the Rio San Juan.  From there we catch a boat for a 2 hour ride down river.  We will see a lot of birds along the way.  We will be staying at Sabalos Jungle Lodge.
Day 4:  Rio San Juan
The Sabalos Lodge is a sweet place; completely surrounded by nature with cabins directly overlooking the river.  There are good walking paths for exploring the area and the neighboring village.  There are kayaks at the Sabalos for exploring the rivers and plenty of hammocks. The trees are usually full of monkeys.  They will sing you to sleep at night. 
Day 5:  Rio San Juan
A short boat ride down the river from Sabalos Lodge is the Monte Cristo River Lodge and Reserve. We will spend the day at this 120 acre reserve where 144 different species of birds have been identified.  There is 5.5 miles of trails here to view wildlife.
Day 6:  Rio San Juan
Today we will be visiting El Castillo and Reserva Indio-Maiz, via a boat trip down river.  The village of El Castillo began in 1693 when the Spanish built a fortress on the banks of the river, which still stands today.  Further down river is the Indio-Maiz Biological Reserve.  It is the second largest lowland rainforest reserve in Nicaragua at 785,00o acres and is home to over 400 species of birds. 
Day 7:  Managua
A two hour boat ride up river and a one hour flight will find us back in Managua at Las Mercedes Hotel. 
Day 8:  Matagalpa
It is a 2 hour shuttle ride to the Selva Negra Lodge and Coffee Plantation location in Matagalpa.  Matagalpa is the coffee region of Nicaragua.  We will be spending three nights here.
Day 9:  Matagalpa
There are about 4 miles of hiking trails here where you can watch birds and monkeys.  You can also choose to take a coffee plantation tour or just chill by the pond.
Day 10: Matagalpa
Just north of Matagalpa is the town of Jinotega.  Jinotega is at the edge of some of Nicaragua's most beautiful misty cloud forest mountains. From Selva Negra to Jinotega it is about a 45 minute bus ride for a short day trip to see the town and have lunch.
Day 11: Tuma La-Dalia
It is a 2 hour shuttle ride to the Hacienda and Ecolodge La Sombra.  We will be spending three nights at this lodge.
Day 12:  Tuma La-Dalia
There are many beautiful trails and roads to walk at La Sombra, which is also a private wildlife reserve.  There are waterfalls, rivers and pools to swim in.  This is a small paradise at the edge of the largest national reserve in Nicaragua.
Day 13:  Tuma La-Dalia
We will be taking a day trip to the Massif Peñas Blancas natural area within the Bosáwas Biosphere Reserve.  Over 700 different species of birds have been identified in the reserve.  The highest peak in Nicaragua is located here with an elevation of 5,725 feet.
Day 14: Managua
A 2.5 hour shuttle will get us back to Las Mercedes were we will spend our day relaxing among the gardens
Day 15: Fly Home
Flights usually leave in the morning, so getting to the airport and getting home is our only activity for the day.
Please note: The lodging described in this itinerary is always our first choice based on availability. If we must book with our second choice, the lodging type and style is comparable.
Site Map
|
Contact Us